Spring Big Is Here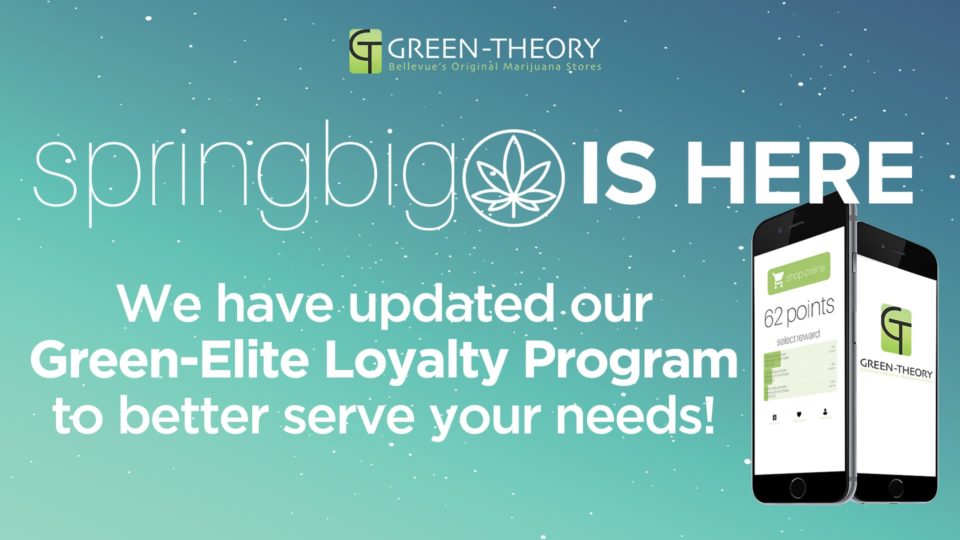 We love our Green-Elite Loyalty Members and want to make sure we offer the best loyalty program to serve your needs, that's why we have updated our Loyalty Program to Spring Big!
Enjoy the same great perks you did before but now with easier access to your account. You'll be able to view your point balance, add what kind of products you're interested in, and view eligible offers. Don't forget to add your birthday to receive 20% off a full price item of your choice every year!
If you're not already a Green-Elite Loyalty Member, click the link below to join today and receive 10% off your next purchase:
SIGN UP TODAY
If you're already a member and would like to access your account, visit the registration page and click the "login" button for existing members where you'll input your phone number and receive a text leading to your member profile.
PLEASE NOTE: Members must bring their phone in-store to redeem points and gifts.
*Points may not be combined with additional discounts or promotional offers*