Seattle Cannabis Concentrates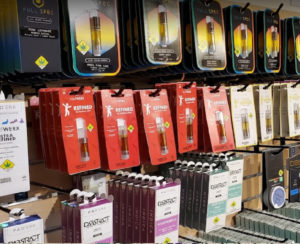 Shop a wide selection of premium Seattle concentrates, including shatter, wax, hash, budder, sauce, and solventless extracts.
The cannabinoids, terpenes (scent compounds), and flavonoids (flavor compounds) are extracted from the whole plant to create a highly concentrated and versatile product that can be dabbed, vaped, or mixed with other cannabis products. Each concentrate has its own unique texture, consistency, and potency.
Green Theory carries the best brands in Seattle, including industry leaders like Seattle Bubble Works, Full Spec, Solstice, Skagit Organics, and Millennium. We have concentrates available for as little as $15, so you can get a superior high at a superior price.
We have a variety of options available. Most are sold in 1gm containers, but we also have deluxe 3gm containers for select products. Sample a variety of standard and strain-specific concentrates, and find your favorite dabs in our varied inventory.
We have in-demand varieties like Strawberry Banana Tangie Live Hash, Cherry Runtz Honey Crystal Wax, Fun Fetti Cake Live Rosin, and Cookies & Cream Sugar. Whether you're a fan of Papaya, Sour Diesel, or Bubba Kush, we have a sativa, indica, or hybrid variety to satisfy your needs.
We also carry a wide array of specialty extracts like CBD and CBG concentrates. Find high-CBD varieties available in 8:1, 4:1, and 1:1 CBD:THC concentrations, and achieve just the effect you're hoping for. We also carry concentrates made from Rick Simpson Oil (RSO), which is perfect if you're seeking specialized relief or a higher THC concentration.
Green Theory is your home for dabbable extracts, vape extracts, and all other types of cannabis concentrates. Browse our varied menu to see what's currently available, and find a great deal on the best selection of Seattle concentrates.
Shop Concentrates at Green Theory Factoria                         Shop Concentrates at Green Theory Belred