Seattle THC Topical Products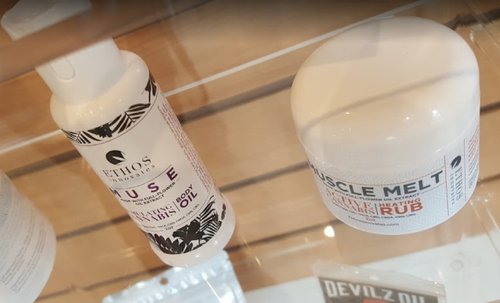 Green Theory carries a wide selection of THC topicals from leading brands like Honu, Green Revolution, Fairwinds, and Ceres. High-CBD topicals are also available, and our selection in the Seattle area is unrivaled.
THC topicals are applied directly to the skin and absorbed through the pores to provide targeted relief to specific areas of the body. These products include creams, lotions, balms, and even bath products, all non-psychoactive and designed to relax the body without altering the mind. Just apply the topical product to the affected area and let the soothing compounds go to work.
If you're looking for a more powerful full-body experience, we also carry an assortment of transdermal products and sensual oils. These high-demand products are sure to provide an unforgettable experience from head to toe.
You don't have to spend a fortune to find great cannabis topicals in Seattle. Green Theory offers premium-grade topicals starting at around $10, and even our top-shelf creams and lotions are available at competitive prices. Explore bath bombs and bath fizz products in varieties like hibiscus, lavender, and oatmeal, and choose between strain-specific topicals made from popular indica, sativa, and hybrid strains. We even have topicals enriched with the addition of cannabigerol (CBG), which may further help to soothe aching muscles and joints.
At Green Theory, we're passionate about offering products made from all-natural, premium ingredients. Our THC topicals are produced using high-quality extraction methods and enriched with soothing botanicals like aloe vera, mint oil, and clove. Our products are also tested for quality and purity by trusted third-party labs, so you can buy with confidence.
Whether you're looking to achieve full-body relaxation, support for aches and pains, or just general wellness support, you can find it in our varied selection. Browse our menu, and explore the best THC topical products in Seattle.
Shop THC Topicals at Green Theory Factoria                         Shop THC Topicals at Green Theory Belred