CAREERS AT GREEN THEORY
ABOUT GREEN THEORY
Green Theory is a recreational marijuana business with stores in Bellevue, WA.  We have been in business since recreational marijuana became legal in Washington State in 2015 and were the 1st shop to open in Bellevue.  Everyone on our team has a deep passion for marijuana, our customers, and our mission.  We are lucky to have a talented team of employees that love this work and have a diverse set of skills and expertise which allows us to thrive in the industry.  Our team members are here because they want to work in a space that honors them as individuals while working for a company who truly believes in teamwork, provides ongoing education and opportunities to grow, and operates with integrity, inclusion, and diversity.

Our team members have each been through over 40 hours of budtender training, and spend a minimum of 20 hours per year updating their skills, knowledge, and experience so we can stay on the cutting edge of our industry.  Although it's difficult to calculate precisely, our staff has over 300 years of combined experience in the marijuana industry, and nearly 1,200 YEARS of personal experience with this amazing plant!  That's some serious commitment and dedication!
Our caring management team is driven by our desire to put our customers and employees first.  We are here because we want to improve the customer's experience in this industry.  We believe in social justice and contribute to organizations in our community who need our help. We think outside the box and work hard, because that's just how we roll. 
OUR MISSION
Our mission is to provide exemplary customer service while creating a safe, educational, engaging, and interactive experience on every visit.
EQUITY STATEMENT
Molly's Market LLC is an Equal Opportunity Employer.
To build a marijuana business that's loved for everyone, we need a team with all kinds of different perspectives, experiences and backgrounds.  People of all colors, genders, ages, abilities, LGBTQ+ and straight people alike are encouraged to apply!
Green Theory is committed to cultivating and preserving a culture of inclusion and connectedness.  We strive to create a diverse environment and are proud to be an equal opportunity employer.  We focus on equitable hiring, training, promotional practices and policies regardless of race, ethnicity, gender identity/expression, age, religion, disability, sexual orientation and beliefs.  We believe that the collective sum of individual differences, life experiences, and self-expression of each employee represents not only part of our culture, but our reputation as a leader in the marijuana industry.  When you step into one of our shops, you will step into a safe and neutral environment that is welcoming for teammates and customers alike.  Our uniting common denominator is something that we all agree is awesome; weed. 
BENEFITS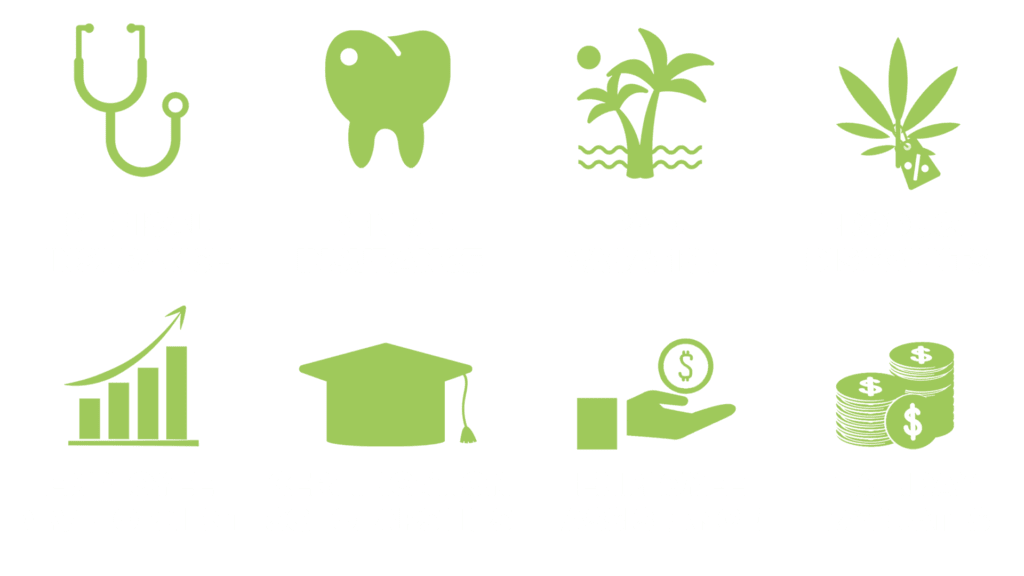 READY TO JUMP IN?
COME JOIN US!