Cannabis For A Cause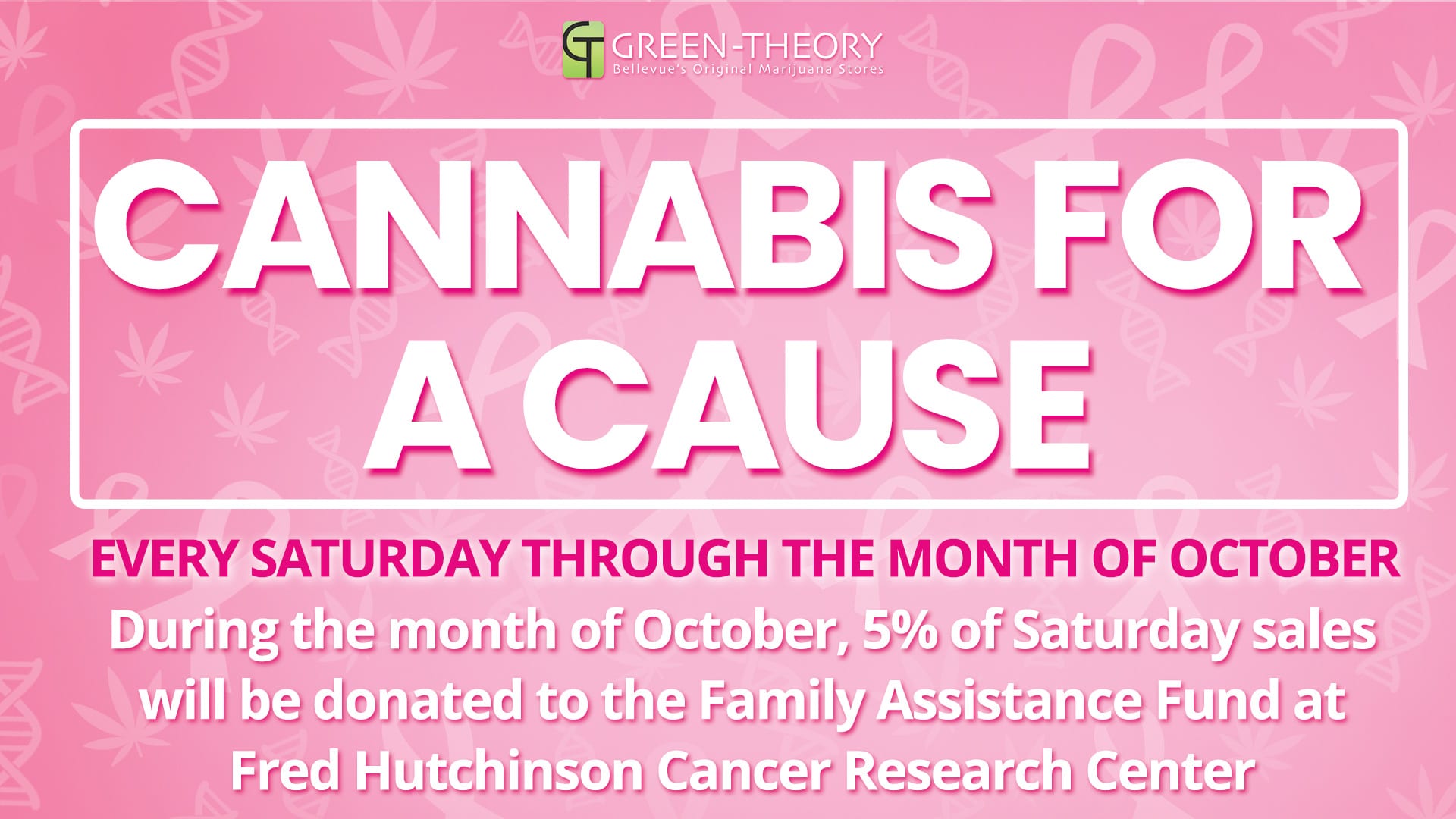 Giving back to the community and to those in need has always been a strong core value of Green-Theory's. This year, for the third annual Cannabis For A Cause campaign, we will be donating 5% of our Saturday sales during the month of October from both locations to the Fred Hutchinson Family Assistance Fund.
The Family Assistance Fund helps qualifying patients and their families with non-medical everyday expenses like grocery money, diapers, child-care costs, bus fares, and long-distance phone bills just to name a few. Green-Theory is proud to partner with Fred Hutchinson this year to assist in providing these resources and tools to families in need and bring a level of comfort and stability to their lives while they negotiate cancer treatments.
To Learn More About the Fred Hutchinson Family Assistance Fund Visit:
http://www.fredhutch.org/en/ways-to-give/directed-giving/family-assistance-fund.html